barackalicious asked: You are so fantastic you do not even know how fantastic you are. How do I know that you are fantastic? Because all of those past 'fantastics' you read in Christopher Eccleston's voice.

Thank you for making this Blog. I appreciate your choice in fandoms.

:3
HOW DID YOU GET INTO MY HEAD LIKE THAT?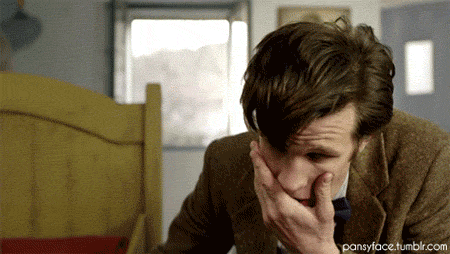 That is…YOU ARE….
BRILLIANT!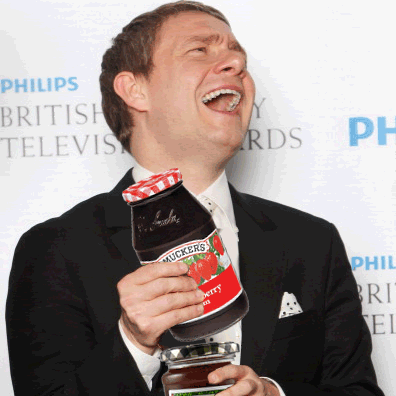 Oh, you are brilliant! The Doctors Plus One, you are brilliant. WELL, when I say "brilliant" I do mean in a 10 voice. WELL, when I say "10" I do mean David's voice.
Thank you for the message, sweetie! I keep this thing running for people like you. Otherwise I would just stare at my Tracked Tags all day and be a greedy pig and never feel obliged to post anything…and that would be HORRIBLE!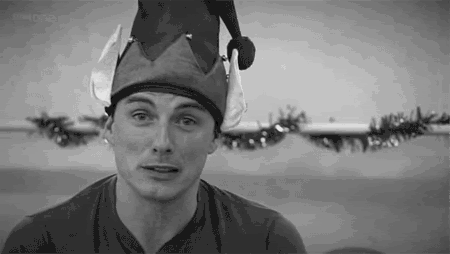 And I'll have you know, it was actually Tumblr that convinced me to watch Doctor Who…as well as all subsequent fandoms.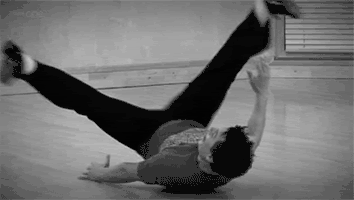 So, in a lame conclusion to a rambling thank-you speech…uh…

I LOVE YOU, DARLING.
There. That wasn't so bad.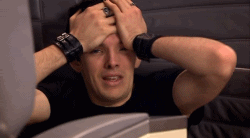 Anonymous asked: I've just gotten into Doctor Who, and this Tumblog has made me realize several things.

The first being that Matt Smith, as adorable as he is, has no eyebrows. That concerns me. Perhaps we should start some sort of fund or something. Like the "Save the Whales" fund. I'll even screen-print shirts.

Second realization: I am much more in love with John Barrowman than I previously thought. I first fell in love with him as the lead tenor Nazi in the Producers (and it is most certainly not because he looks like a certain personification of WWII-era Germany from a certain series that stole my heart because I love history please don't hate me sob) but now that I've seen more of him and his absolute amazing-ness, I realize that I need to watch more of his stuff.

So thank you for that. Very, very much.

(Also, irrelevant, but I thought I'd include it anyway: I'm only anoning because I'm not home and I don't feel like logging in. Because I am hella lazy. And there is a small child watching me. So yes.)
I've been looking through my past messages, and I have realized I COMPLETELY FORGOT TO ANSWER THIS BECAUSE MY GIF FOLDER WASN'T WORKING AND NOW I DON'T KNOW IF YOU THINK I SNUBBED YOU OR SOMETHING AND I FEEL SO AWFUL PLEASE FORGIVE ME? 
First order of business: No, he doesn't. He really doesn't. At first, I was in denial. No, I thought. No, he has eyebrows — I know he does. Anger began. "They can't accuse him of having no eyebrows!" I screamed, beating the wall with my fists. Then bargaining struck. If he has eyes, he must have eyebrows. If the stoplight up ahead turns green as we approach it, then Matt Smith has eyebrows. 
Yes, I was going through the five stages of grief…grief over the loss of his eyebrows. Depression passed quickly. His beaming face and sea green eyes distracted me from such emotions, and acceptance has become a daily occurrence. I hope you found this story as inspiring as I did. 
Second rambling train of thought: John Barrowman is beautiful. Actually, there are many men who are beautiful and Tumblr has brought me to a place where I can acknowledge and appreciate that. And I kind of want to HUG YOU NOW for being so sweet! 
Not so slightly irrelevant: BUT I'M SO SORRY FOR NOT ANSWERING THIS AND OH YOU MUST HATE ME SO MUCH RIGHT NOW OH THE GUILT I WILL NOT SLEEP TONIGHT.